Yesterday we came across what is known as William Water Wall, a multi-story sculptural fountain wall in the Uptown District of Houston across from the Galleria. It was absolutely beautiful!! The wall is 60 ft. tall and sits in the shape of a semi-circle with multiple steps at the bottom.  The sound of the cascading water hitting the steps was so loud yet very relaxing.  The fountain is situated in front of a small park surrounded by oak trees and benches. We are already planning our return for a picnic with the pup! On a side note, my favorites for this look …the flare waist of the shirt, distressed skinny jeans, and turquoise/gold splinter necklace. Hope you like the look!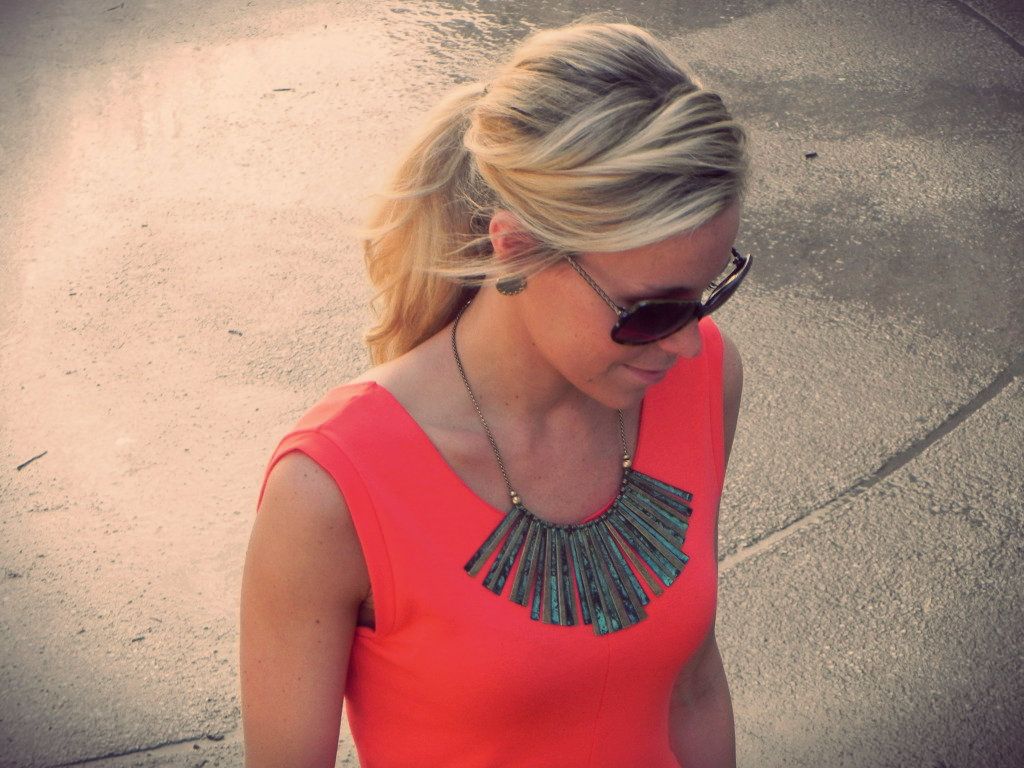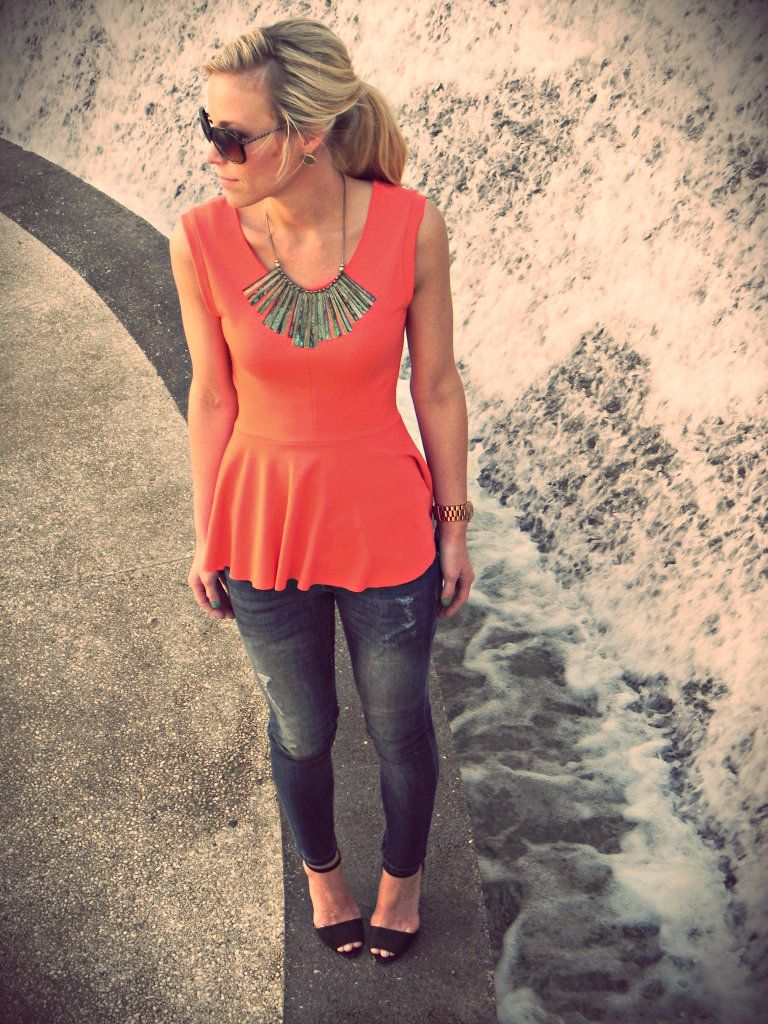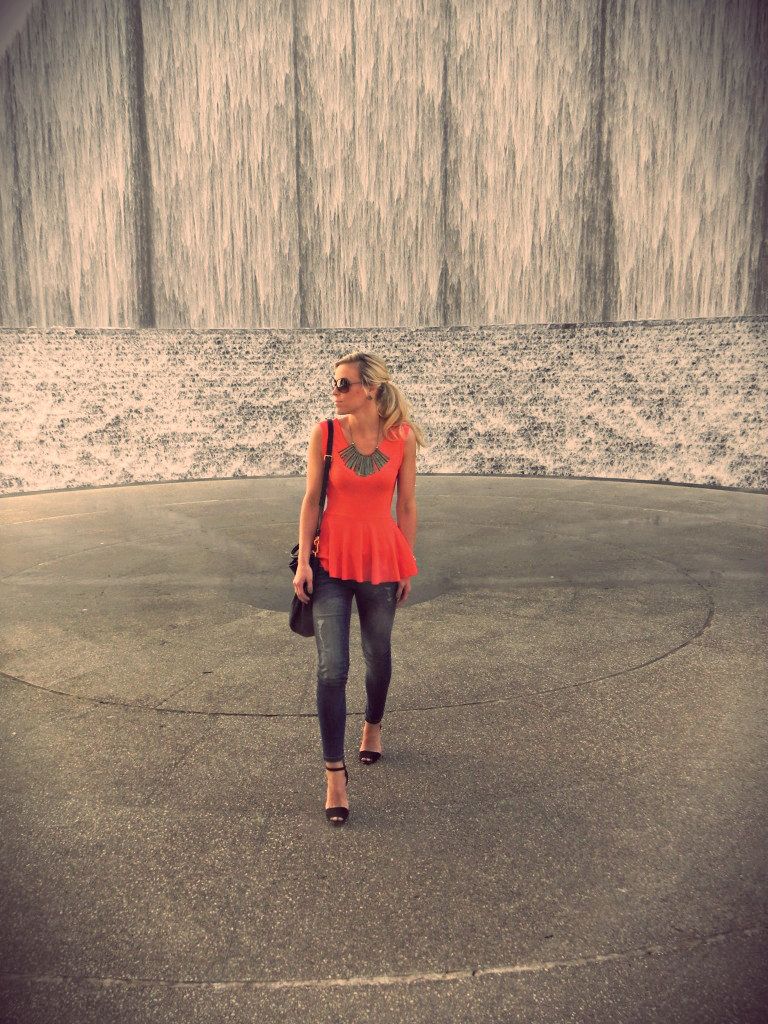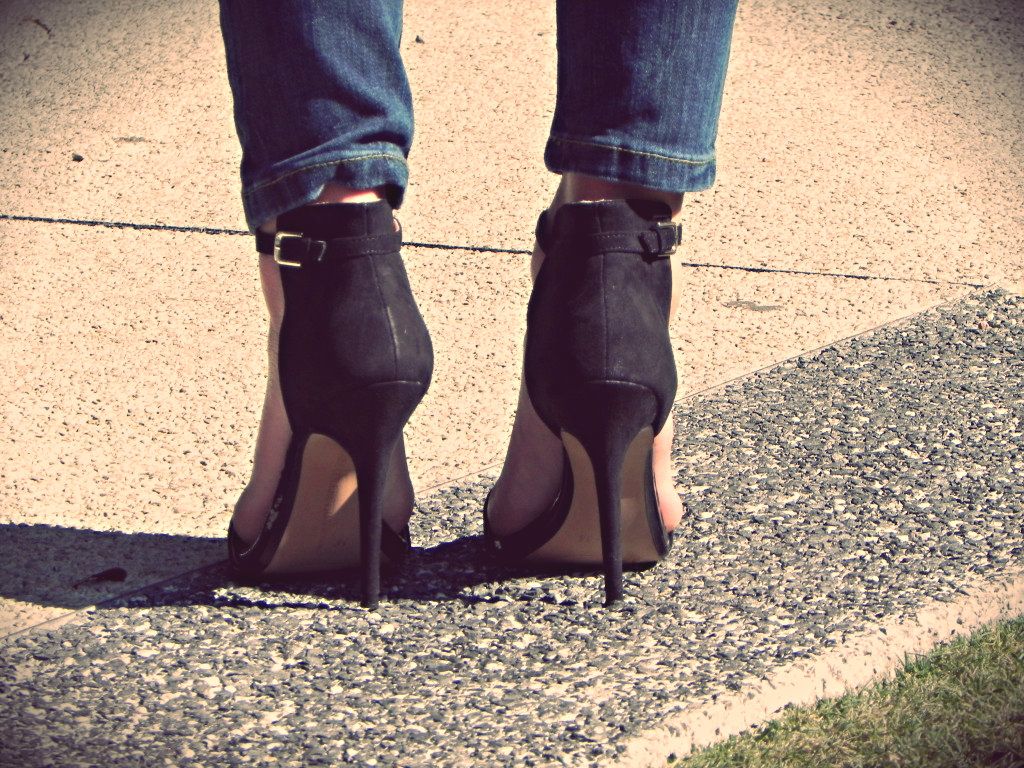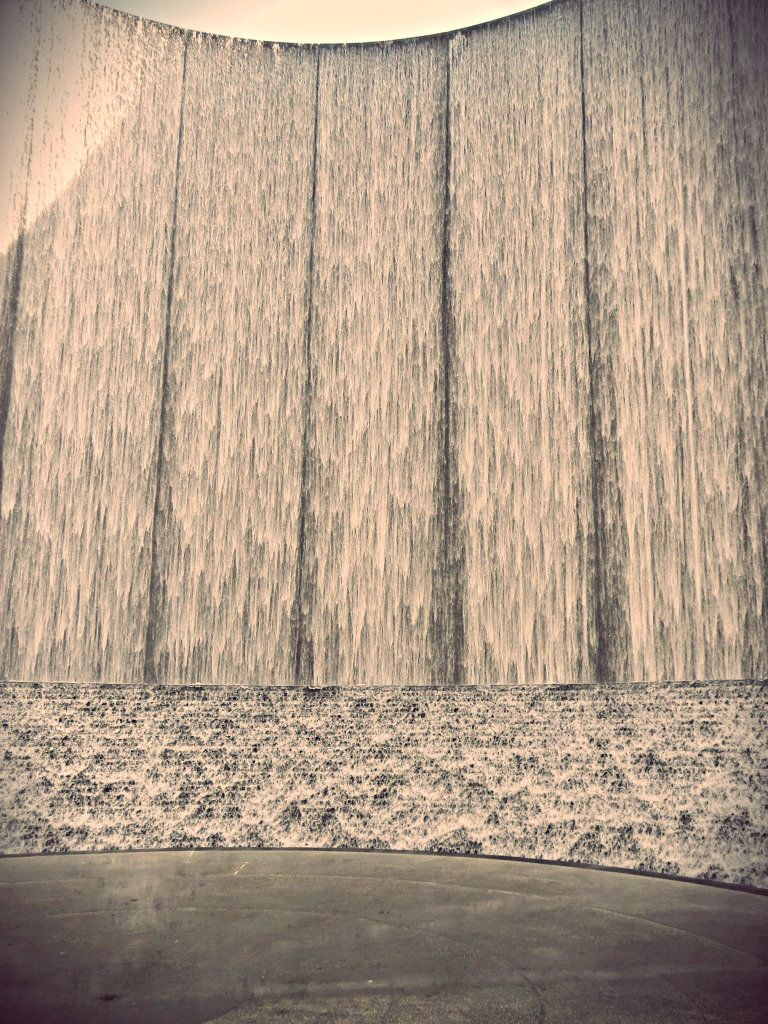 shirt- ZARA, jeans-ZARA, sandals- ZARA (come in 3 great colors!), necklace- Duo, earrings-House of Harlow, watch- Michael Kors oversized rose gold, bag- Marc by Marc Jacobs
Let me know what you think of this outfit by leaving a comment! Follow Happily Grey through any of the buttons below, email, or an RSS. Thanks for stopping by!
-Mary
Related posts: