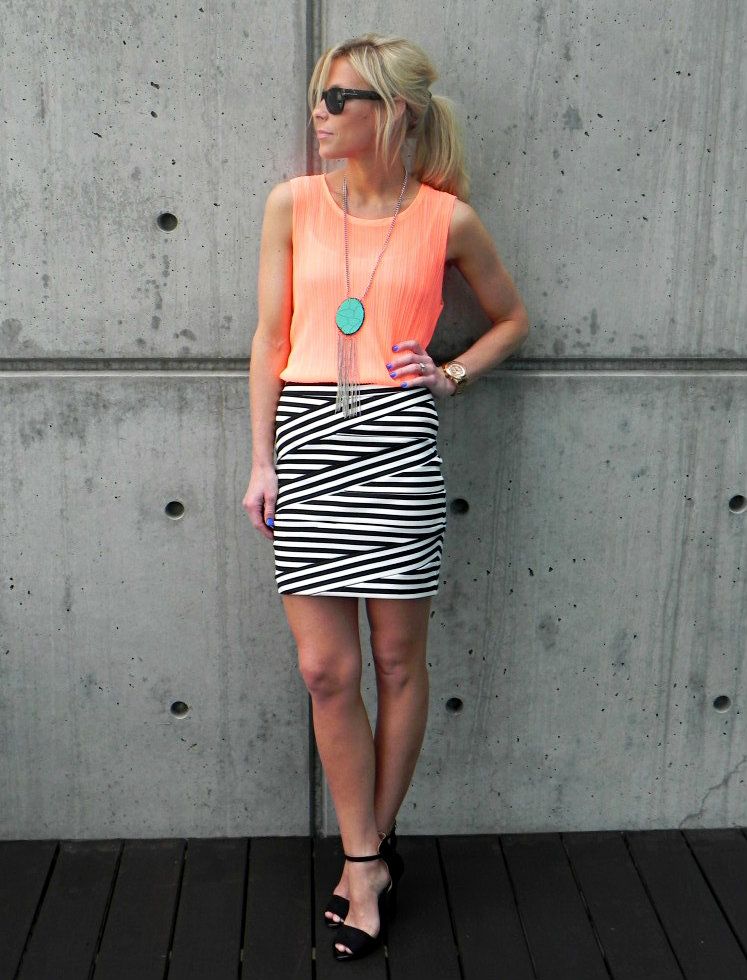 This outfit came together somewhat unintentionally and very last minute, however I ended up loving it! I have been looking for a bright color to pair with the  black/white diagonal strip and found just the top! The loose fit tucks perfectly into the high waisted bandage skirt. I finished the look with one of my favorite jewelry pieces, a plated turquoise tiger necklace! My favorites for this outfit…high-waisted bandage, pops of color, and Sally Hansen's Pacific Blue polish! We took these pictures around where we live. I wasn't aware at the time that he was photographing the reflection, so I was somewhat surprised to see them when I did!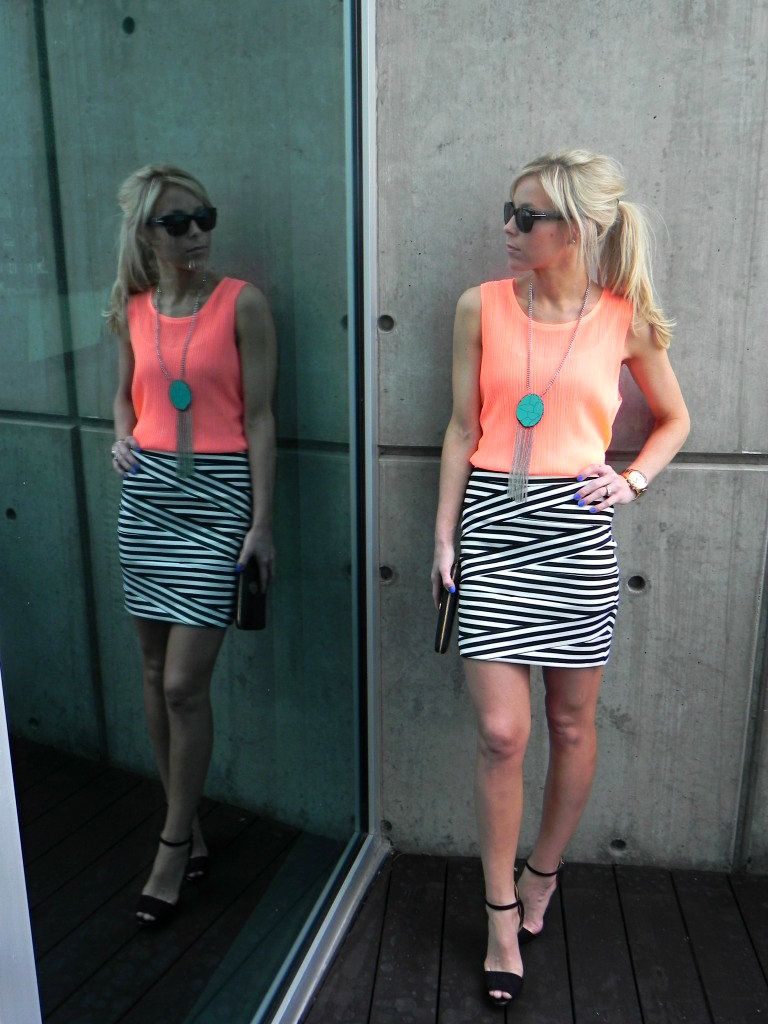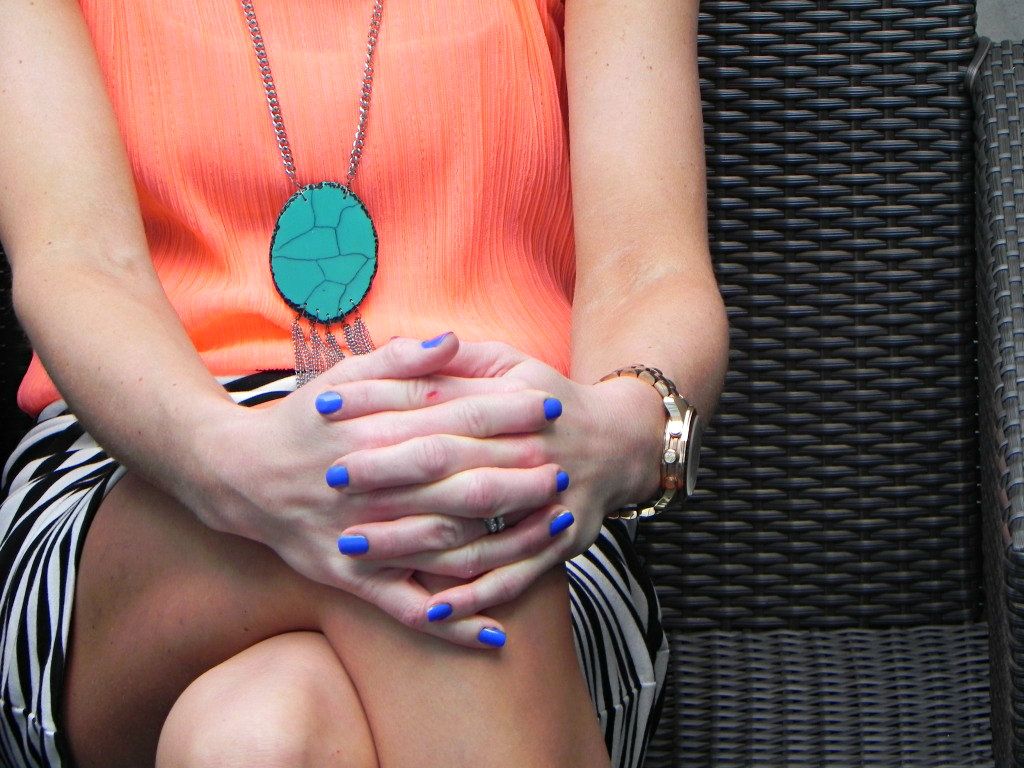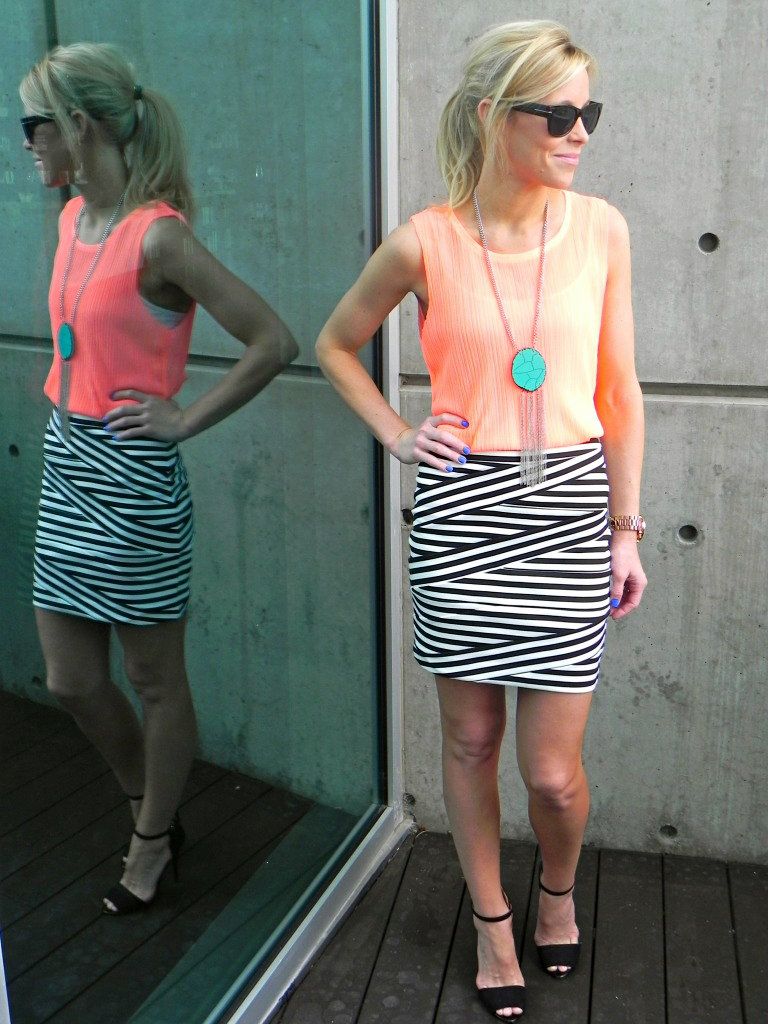 shirt- ZARA, skirt- Express, shoes- Zara, necklace- Dillards (old), watch- Michael Kors, sunglasses- H&M, nails- Sally Hansen Pacific Blue
Hope you like this look! I would love to hear from you by leaving a comment below. Follow Happily Grey through facebook or bloglovin! Have a great week!
Related posts: